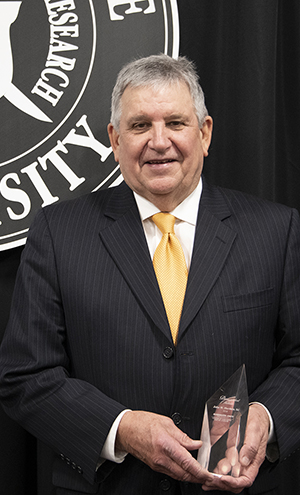 Mr. John W. Hartlein
Mr. John W. Hartlein received his bachelor of Landscape Architecture in 1973. He is a principal in J.W. Hartlein and Company, a Jackson, Mississippi-based real estate development and construction firm.
After graduation, Hartlein worked for Myrick-Newman-Dahlberg, a landscape architecture design firm in Dallas, Texas, where he obtained his state registration as a registered landscape architect. From there, he served as either principal or vice president of various firms across the Southeast before returning to his hometown of Jackson, Mississippi. Over the past 40 years, Hartlein has constructed over $300 million in commercial and multifamily projects in Mississippi, Louisiana, Alabama, Florida, and Tennessee. Career highlights include development of the Comfort Inn in Indianola, Mississippi and the Comfort Suites Hotel in Starkville, Mississippi as well as master planning and construction of the Boardwalk Beach Resort in Panama City Beach, Florida.
Hartlein is part of a big bulldog family: his wife, three children, brother, two brother-in-laws and father-in-law all attended MSU. John and his wife of 45 years, Louise, reside in Jackson, Mississippi close to their children and eight grandchildren.