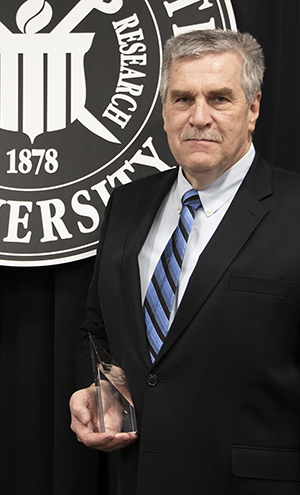 Dr. Scotty Crowder
Dr. Scotty Crowder is a 1978 and 1979 graduate of the plant and soil sciences (formerly plant pathology and weed science) department at MSU. In 2019, Crowder retired from the Corteva Agsciences division of the DowDuPont Company after 36 years.
After earning his bachelor and master's degrees at MSU, he earned a doctorate in plant physiology at Louisiana State University, where he graduated in 1982. Early in his career, Crowder worked in agricultural research as a field biologist in the Southeast and as a scientist and leader at the DuPont field research center in Greenville, Mississippi. Later on, he directed agricultural biological research both internally at DuPont and through partnership grants between DuPont and land grant universities including Mississippi State University.
Recently Crowder has established relationships with several MSU agricultural research and extension faculty and staff and their graduate students. He enjoys interfacing with the students to discuss their career goals and advise them on how to achieve those goals.
Crowder and his wife, Carol, along with their two children live in Pennsylvania. However, he never forgets his Mississippi roots making frequent visits back to his hometown of Weir, Mississippi and to the MSU campus in Starkville.