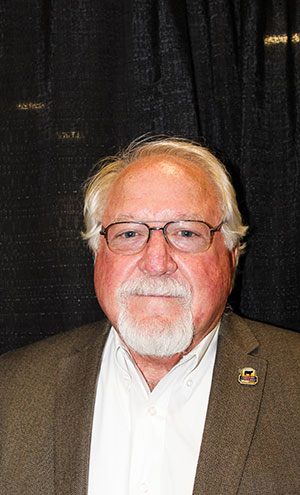 Boyd Dingus
Department of Animal and Dairy Science
West Point, Mississippi native, Boyd Dingus, resides in Weatherford, Texas with his wife, Linda. He is general manager of Estrotect, Inc. Dingus received a Bachelor of Science in Animal Science from MSU in 1972.
After graduation, Dr. Charles Lindley set up an apprenticeship for Dingus at Dahomey Plantation. From there, he joined Bass Pecan Company as herdsman and later became district then regional manager for the Curtiss Breeding Service's Southeastern operation. He also served as director of animal health for MFC Services and later as feed ingredient manager for Universal Cooperatives, the company's new name upon merger. He retired from Universal and was asked to take over management of Estrotect, Inc. to globally market the company's heat detectors, now used in more than 50 countries. He has traveled to 22 countries working with livestock producers on reproduction.
While at MSU, he was a member of the Block and Bridle, served as American Quarter Horse Association show manager, and was initiated in Alpha Zeta and Gamma Sigma Delta.
Dingus credits several mentors for his success including Dr. Gordon Hazard of West Point; Dr. Bernard Jones, former VP at Curtiss Breeding Services; and Leverette Hayes and Steve Parker at MFC Services.
He and his wife have six grandchildren in Texas and Colorado.